"The pursuit of truth and beauty is a sphere of activity in which we are permitted to remain children all our lives." Albert Einstein
So why is it that as we "mature" we tend to lose the childlike wonder and our gathering places become so functional and bereft of creativity? Should children's areas be the only places where creativity and common areas coexist? When we enter our companies, restaurants and churches many of us are seeking to be in stimulating environments. Shouldn't our experience be one of wonderment rather than that of a corporate seminar? Let's dream together!
CBC Children's Entry
OSB panels, plywood, warm glowing paper lanterns and colorful paint comprise this modernist take on a grove of trees that serve is a check-in area for a church.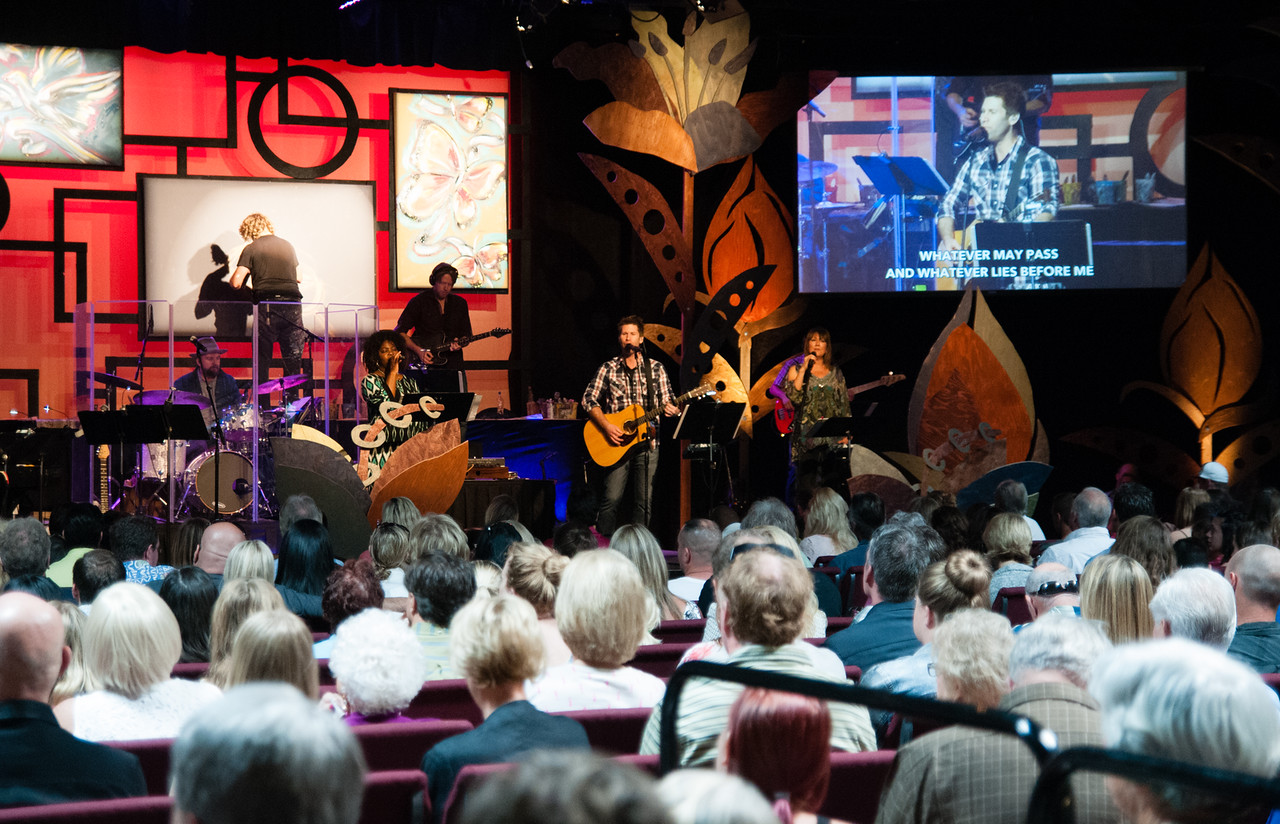 CBC Easter Stage '15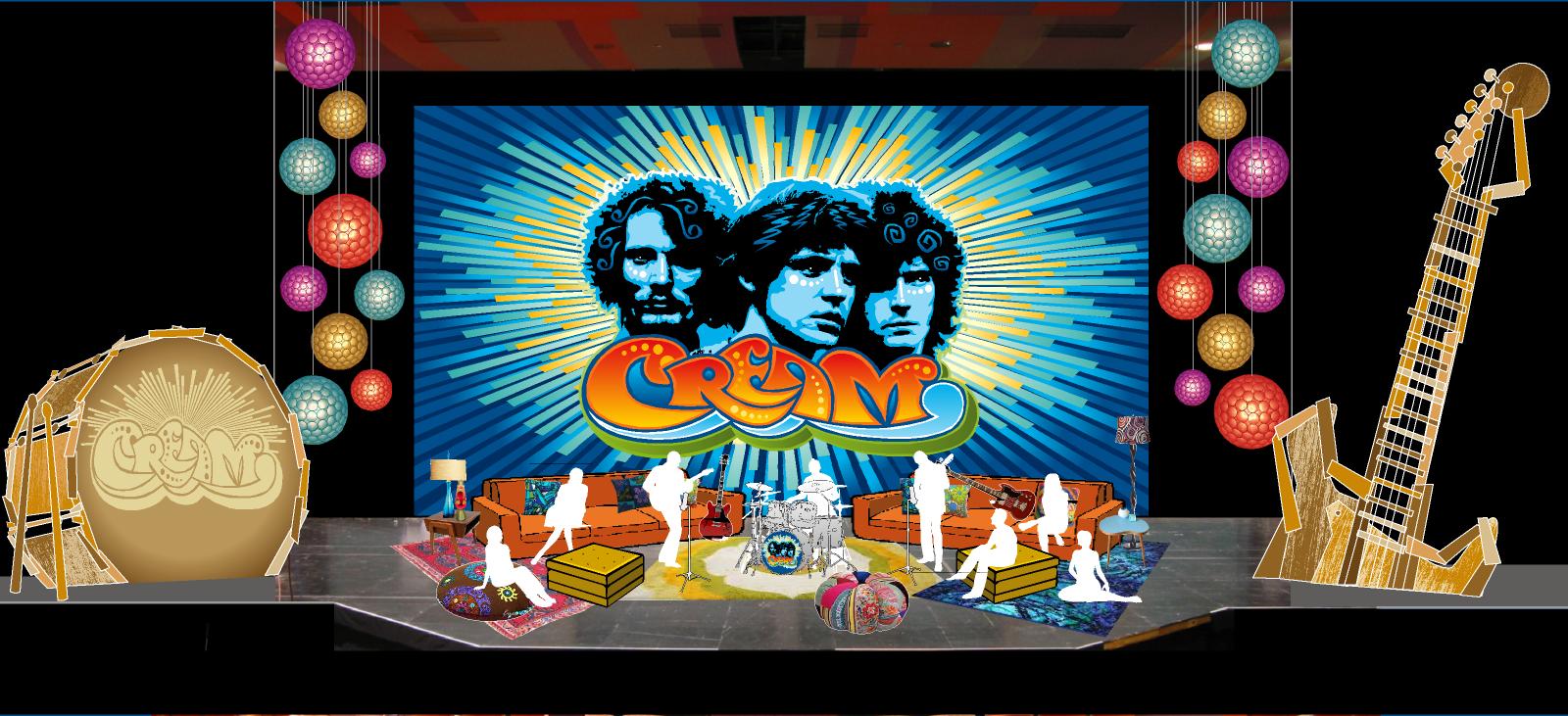 CREAM Stage 1– Segerstrom Hall, Costa Mesa, CA
Stage production design, lighting design and branding for concert/theater event with five stage changes.
CREAM Stage 2– Segerstrom Hall, Costa Mesa, CA
Cream Guitar Set Piece
24 ft. tall. Made of wood, paint can lids, speaker parts, picture frames, large washers and metal brackets.
Verizon Amphitheater (Previously Irvine Meadows)
Fundraiser Wall
Each element of the wall tells a story and encourages participation, including a backlit receptacle where sand shows progress and large pitcher where you drop in a stone to reflect your participation.
CBC Preschool Wall Mural (9ft. x 50ft.)
Conceptual Illustration for City of Long Beach Mural
Hotel Concept Illustration
Tom Clark Studio conceived and illustrated this concept for a hotel/retail/entertainment venue in Las Vegas.
Red Barn Venue Design/Illustration and Identity Design
Conceptual design and illustration for wedding venue.
Red Barn Venue Design/Illustration and Identity Design
Plan view of wedding/couple's retreat venue that incorporated a large barn, farmhouse, food pavilion, wedding pavilion, water tower, weather vane tower, pond with dock, restrooms, lavender growing field, interactive pathway and venue signage.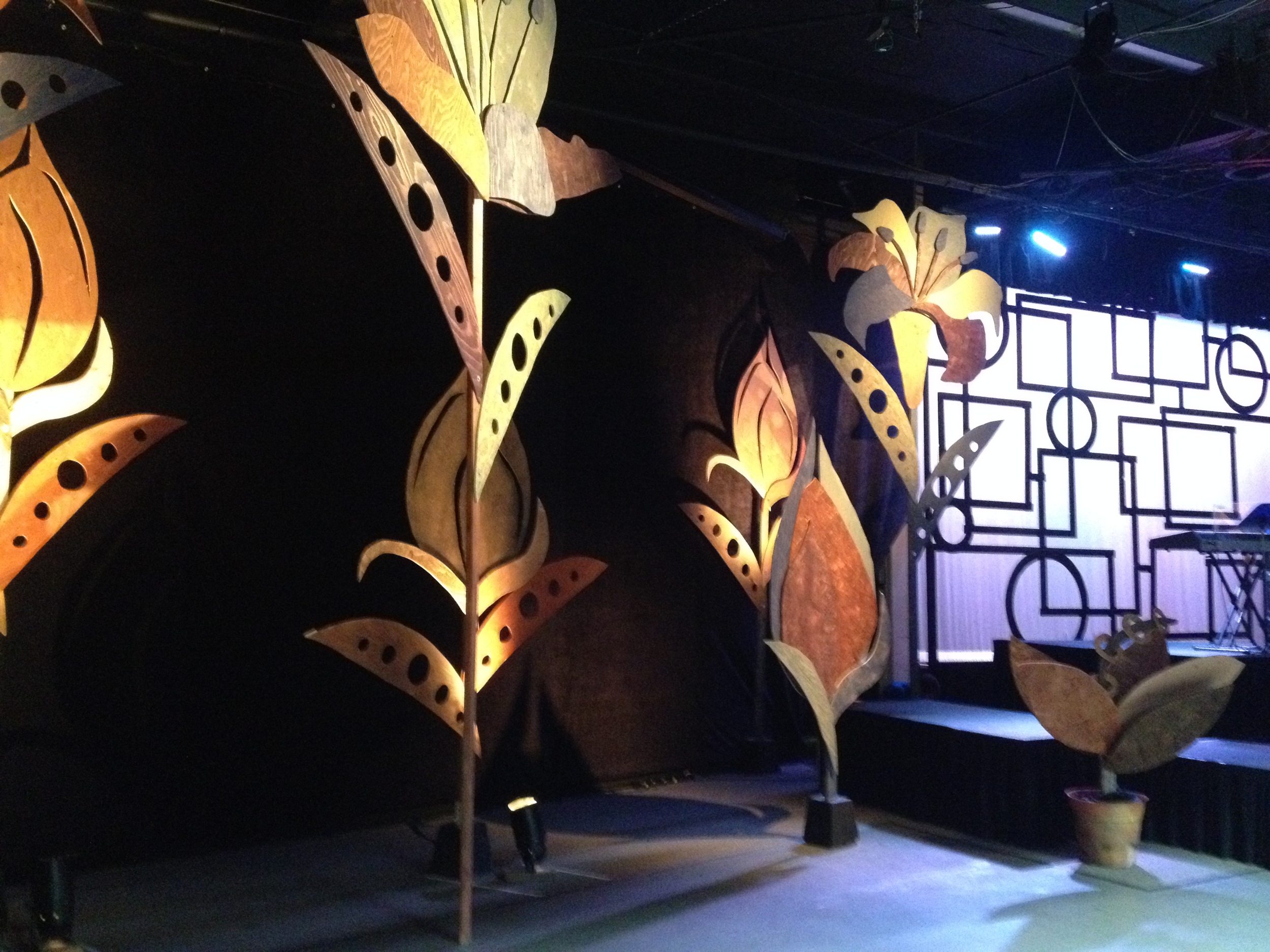 Capo Beach Church Easter '15
Easter Stage '14
"ONE" theme was realized with 10 ft. x 10 ft. constructed letters utilizing corrugated metal, galvanized metal studs and "found" wood. Environmental Projection was used to compliment the theme.
Good Friday Service
Easter Service
Brookside Church, Omaha, NE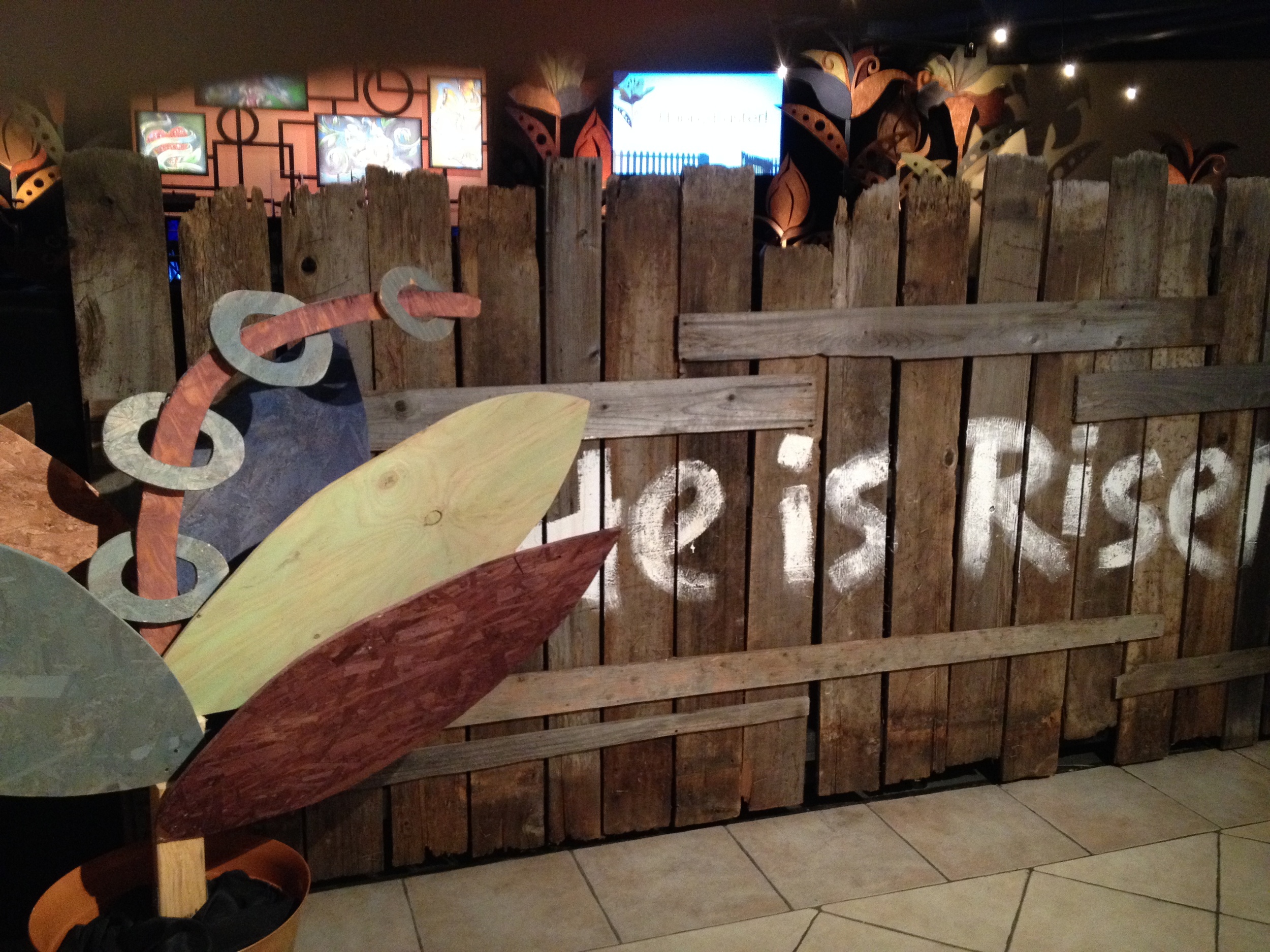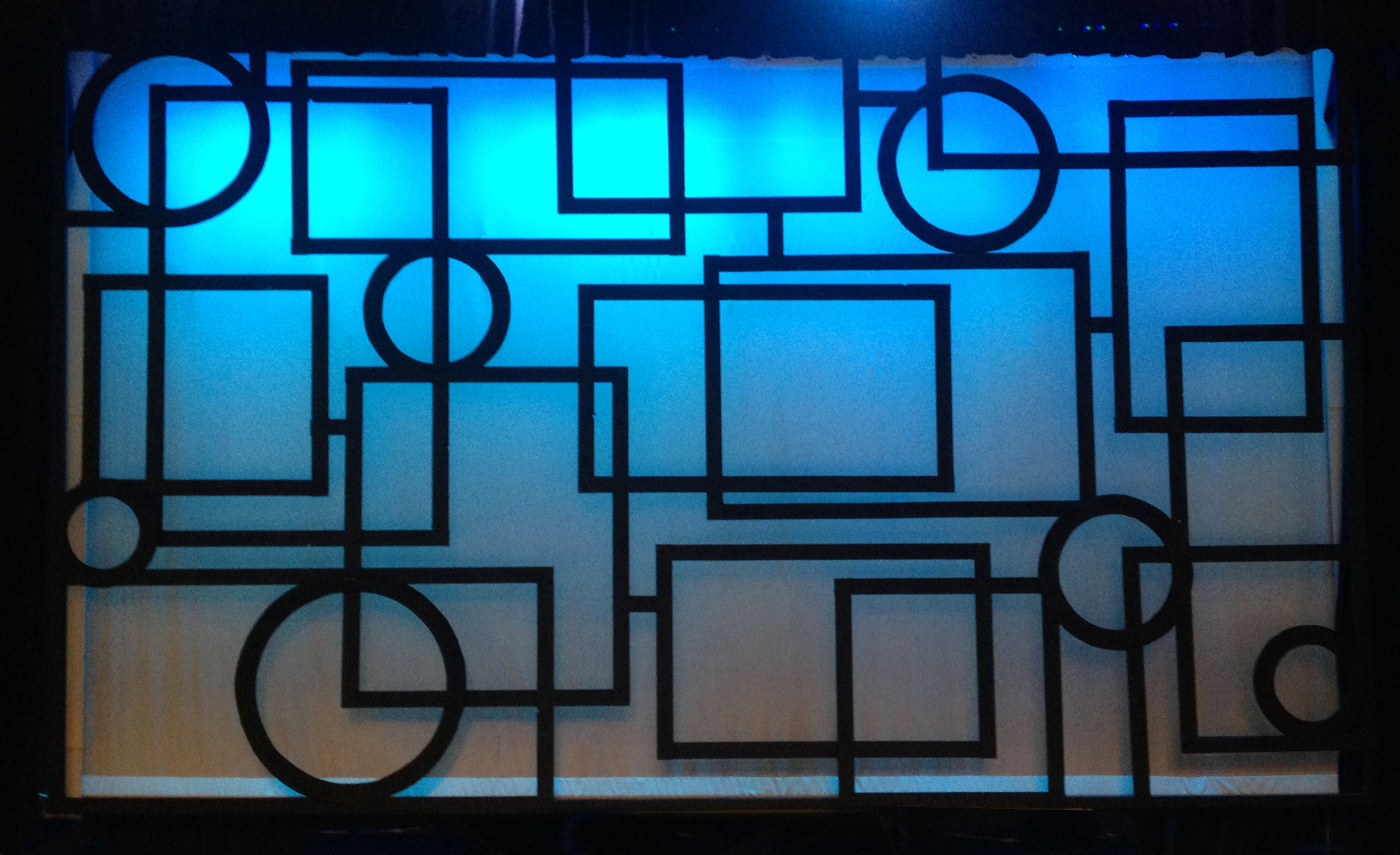 CBC Children's Area
Swirling paint flows through the canopy of the trees that are uplit by 24" amber paper lanterns descending from the heavens.